Fife, located between the Firth of Tay and the Firth of Forth (say that 5 times fast!), is a county and peninsula in the southeast of Scotland, commonly referred to as the Kingdom of Fife.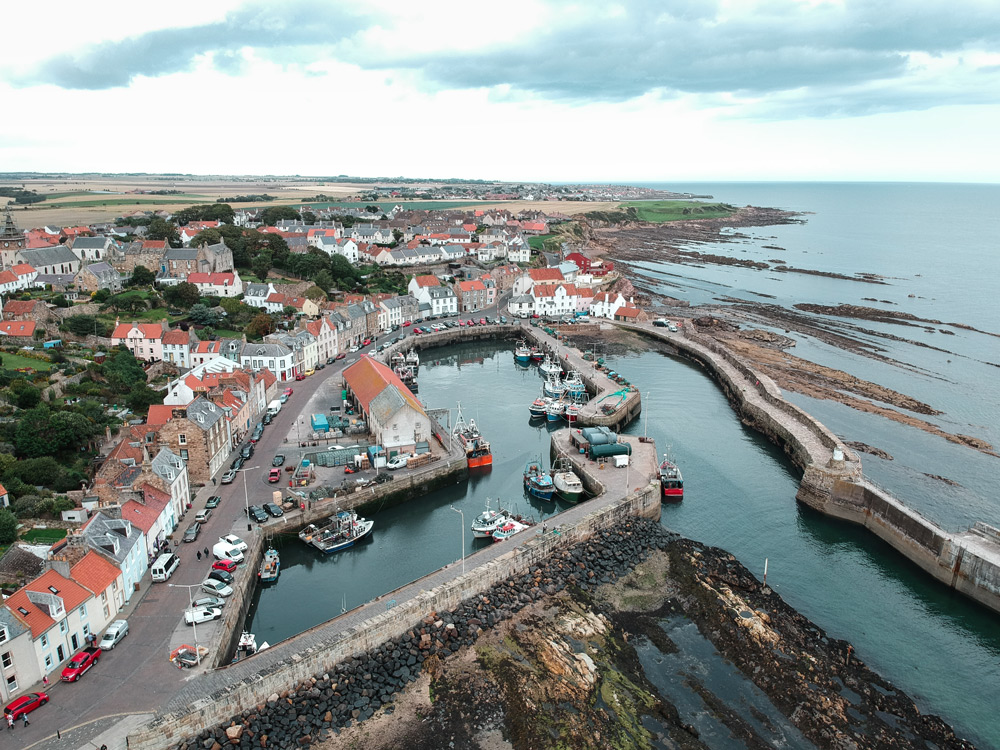 While the kingdom part is a bit debatable, there's no doubt it's a magical area of the country where you can do everything from camping and hiking in the woods to playing golf at the oldest golf course in the world to kayaking in the chilly, beautiful sea.
Outdoor adventures not really your thing? Well you're in luck because Fife also has some of the freshest seafood, most tender and flavorful local meat and deliciously indulgent desserts ever!
---
The first day we arrived in Fife, we headed straight to Montrave Estate for some serious glamping in the beautiful Fife countryside.
We stayed in one of the most adorable tiny cabins we've even seen on a secluded section of the 250 acre estate. The cabin included a full bathroom, kitchen, heating and fire pit perfect for grilling and roasting marshmallows.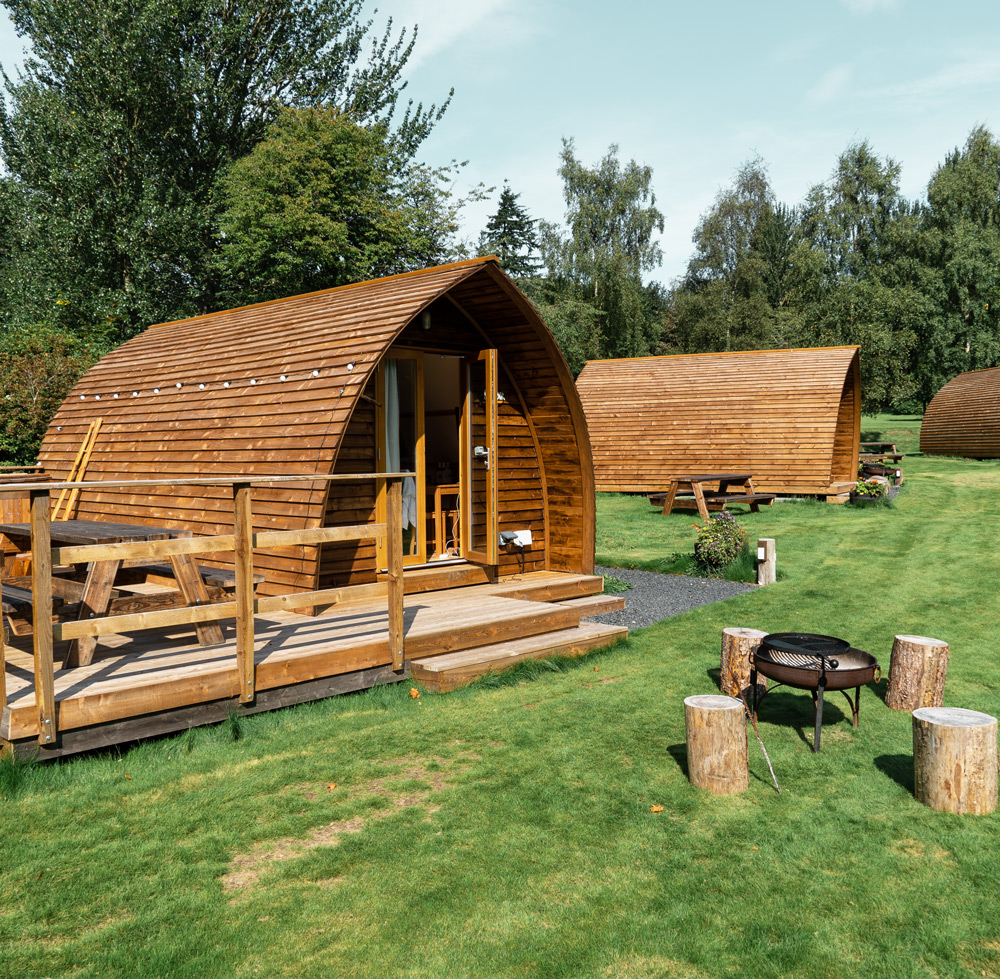 As if the cabin itself wasn't amazing enough, we also had our very own wood-fired hot tub on the deck which was perfect for our chilly, fall evening. (Be warned, after experiencing a wood-fired hot tub, regular hot tubs just don't cut it.)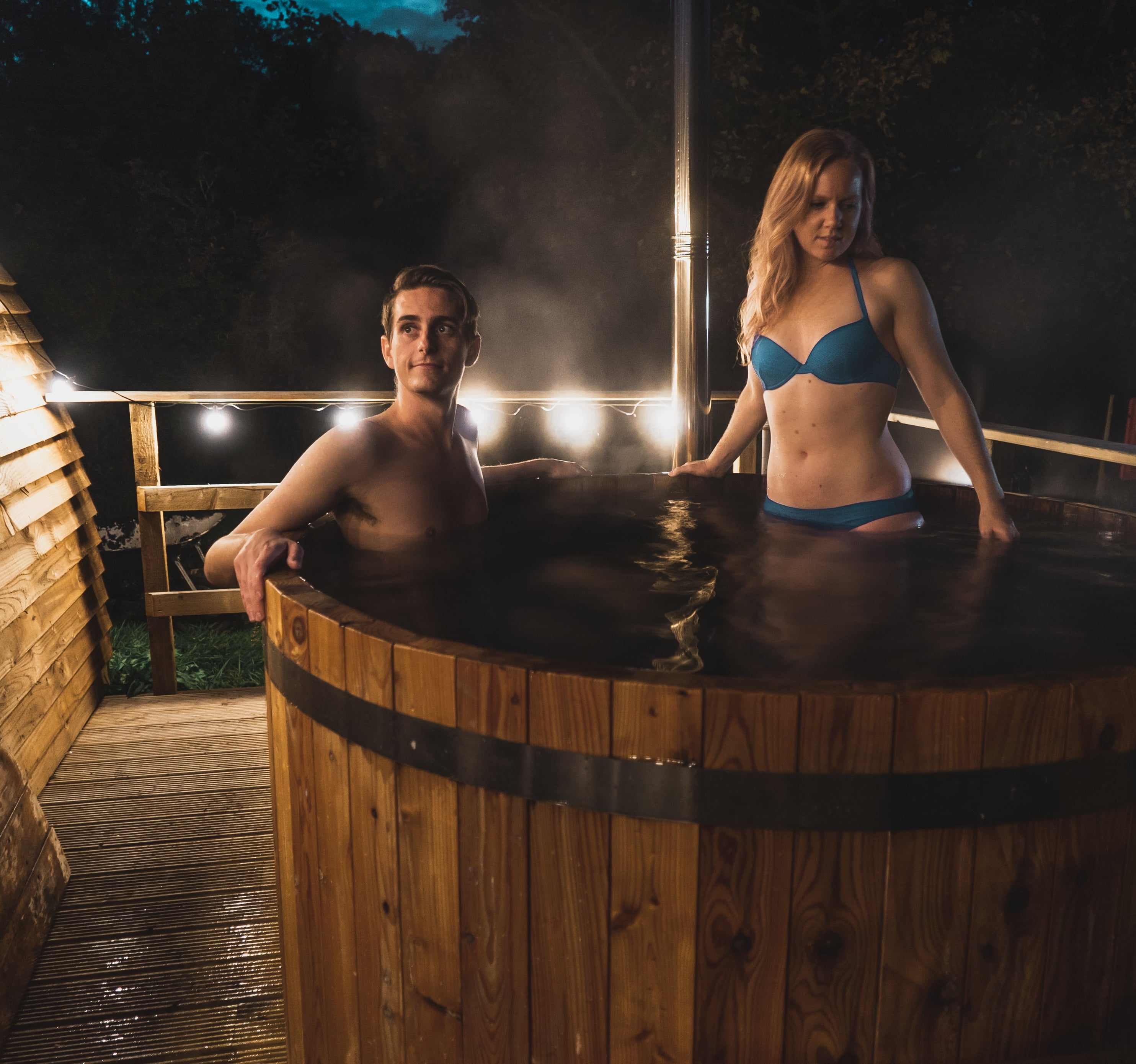 After a cozy evening in, we set off to explore the nearby Isle of May. The island is a national nature reserve and home to thousands of birds and tons of wildlife, and thanks to Isle of May Boat Trips, we got there way ahead of the other tour groups and had the island all to ourselves. Sadly most of the birds had already moved on for the season, so it was just us and hundreds of bunnies hopping about.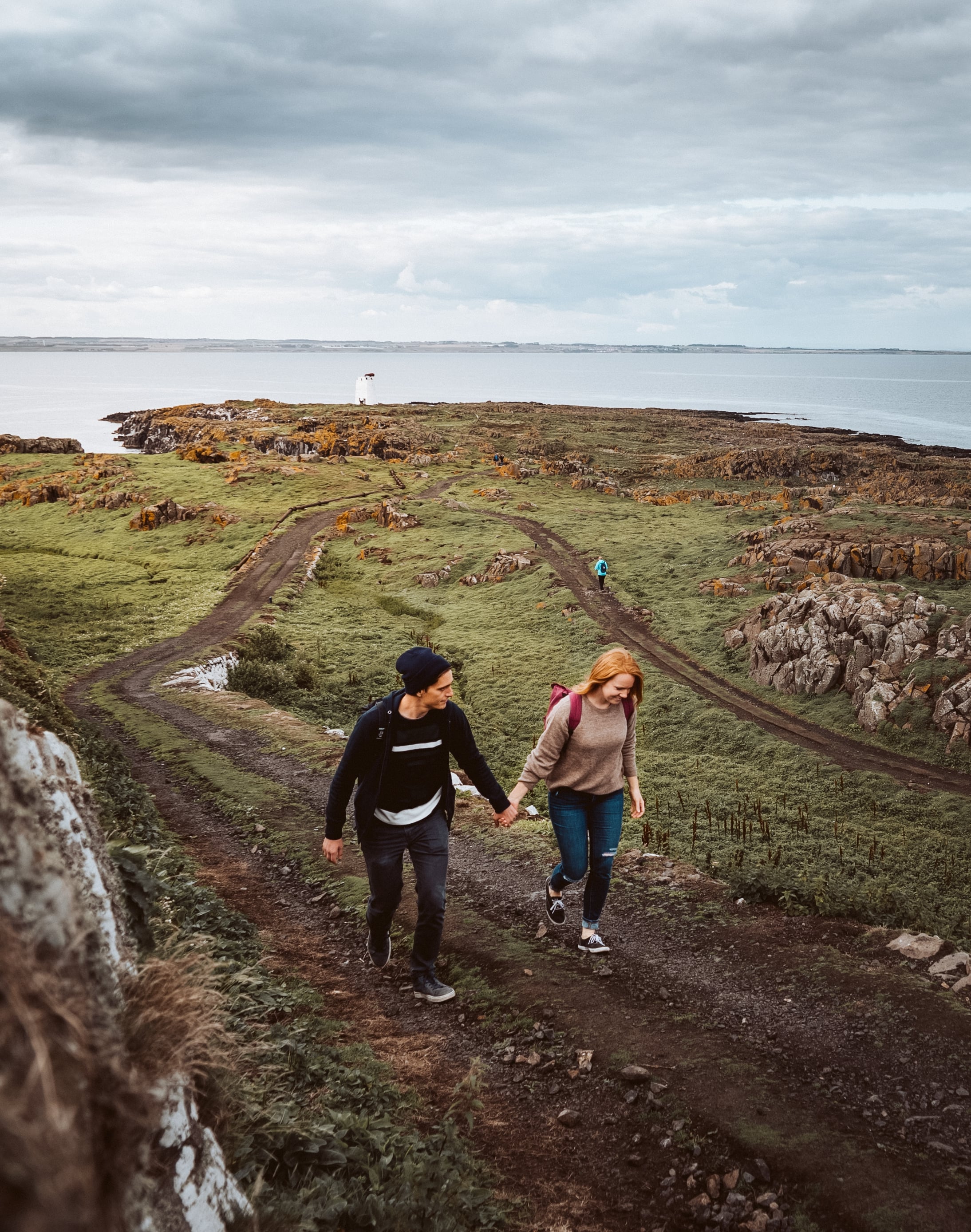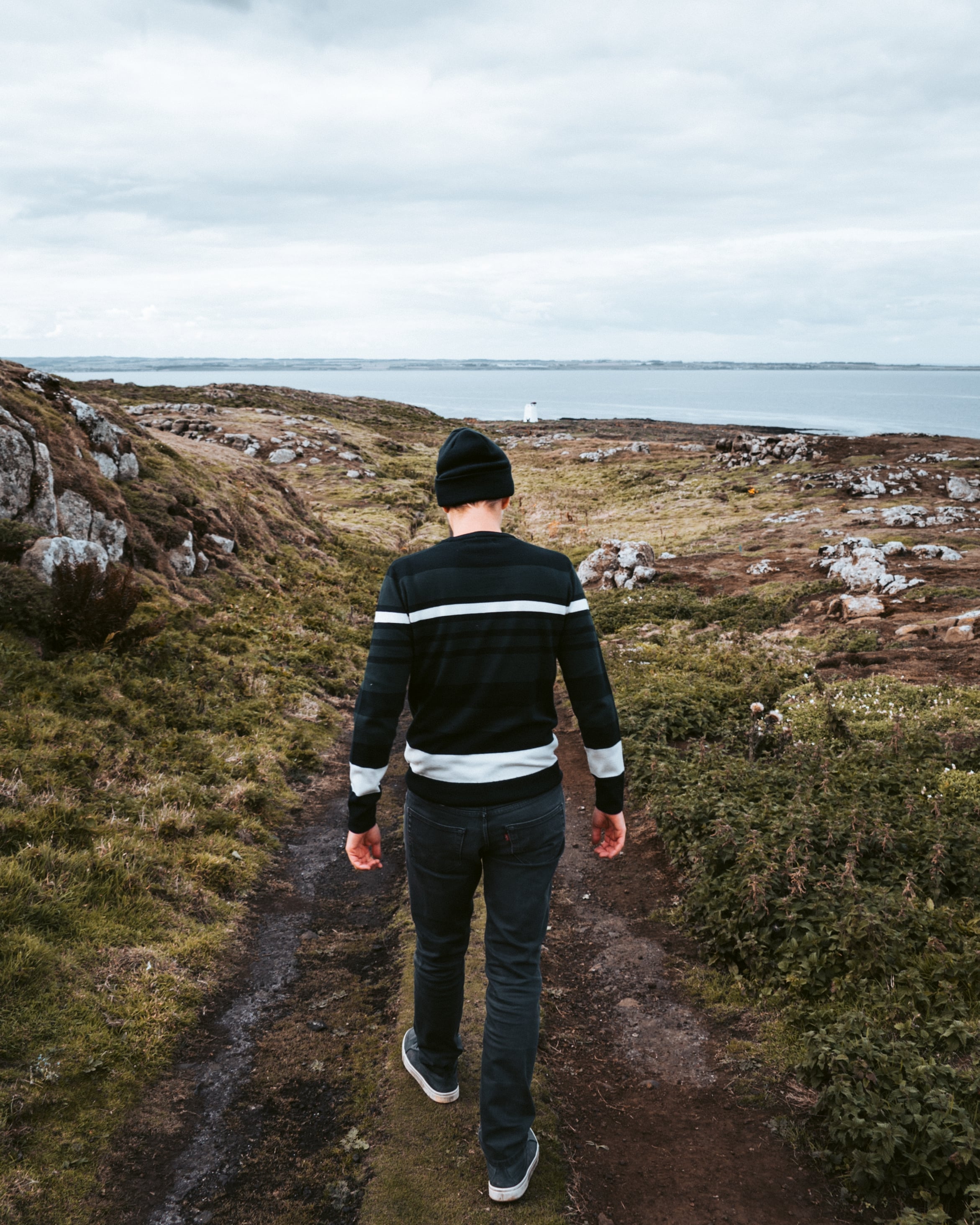 That night, we tried what is arguably Scotland's best fish and chips at Anstruther Fish Bar. Now we obviously haven't tried all the fish and chips in Scotland, but they were definitely the best we've ever had in Great Britain, so the title sounds fitting to us!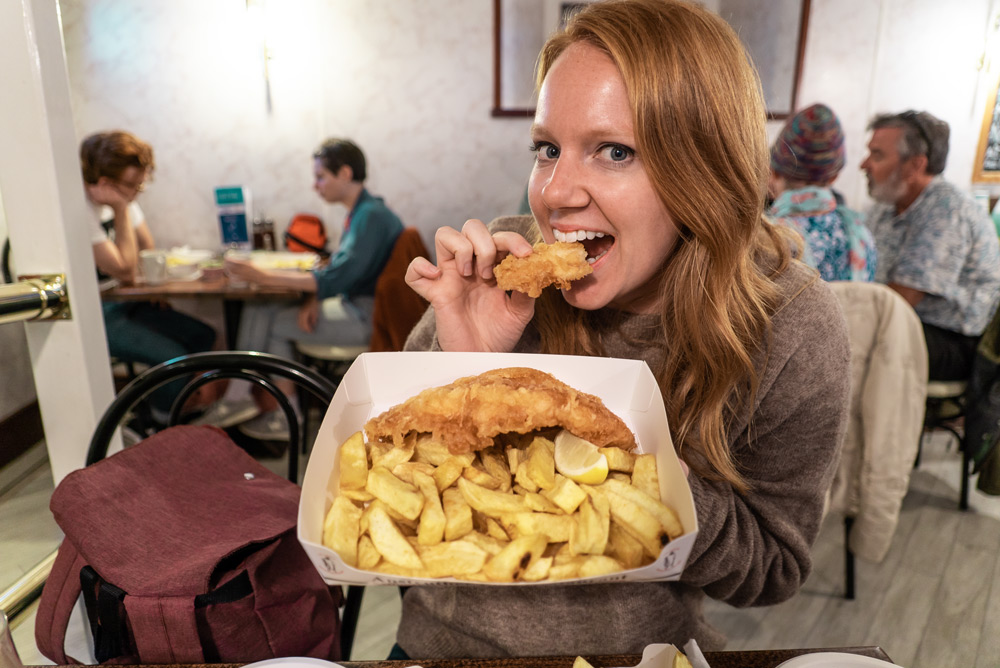 The next day we moved out of our little cabin and headed to the seaside for some great views and, you guessed it, more delicious seafood! This time we tried lobster and chips from East Pier Smokehouse. Everything from the restaurant from our smoked gin cocktails to the chowder to the lobster was absolute perfection! Also, lobster and chips is our new favorite (and super fancy way) to have seafood and chips.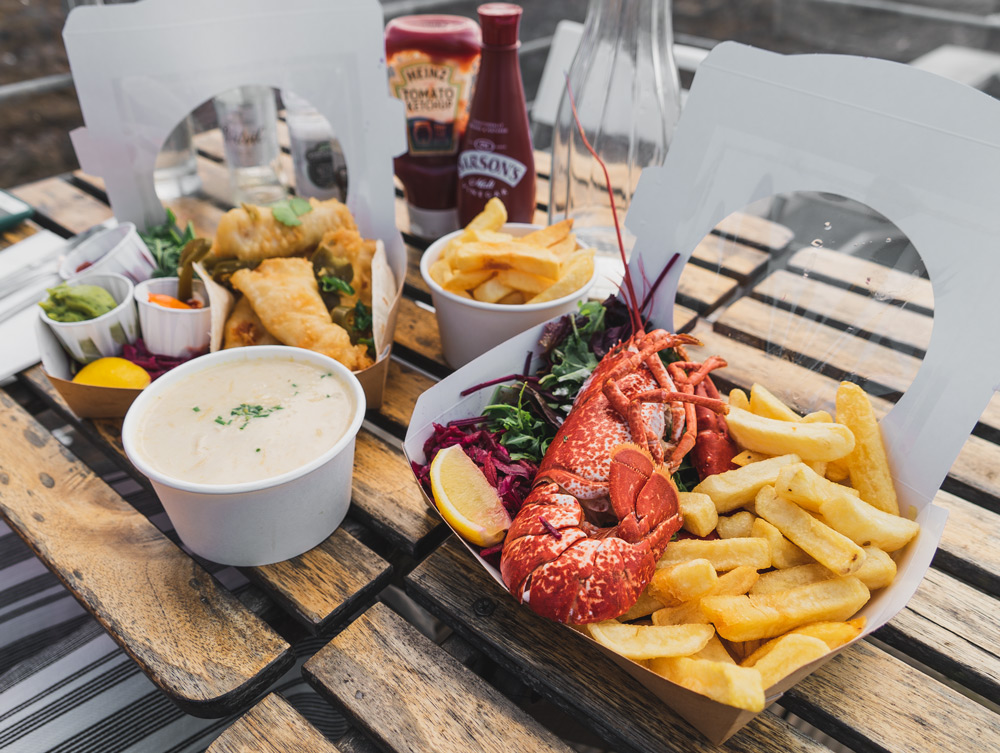 After filling up on seafood, we headed to the town of Elie for some sea kayaking with Elie Watersports. We were pretty lucky with the weather and had a perfectly sunny first experience kayaking.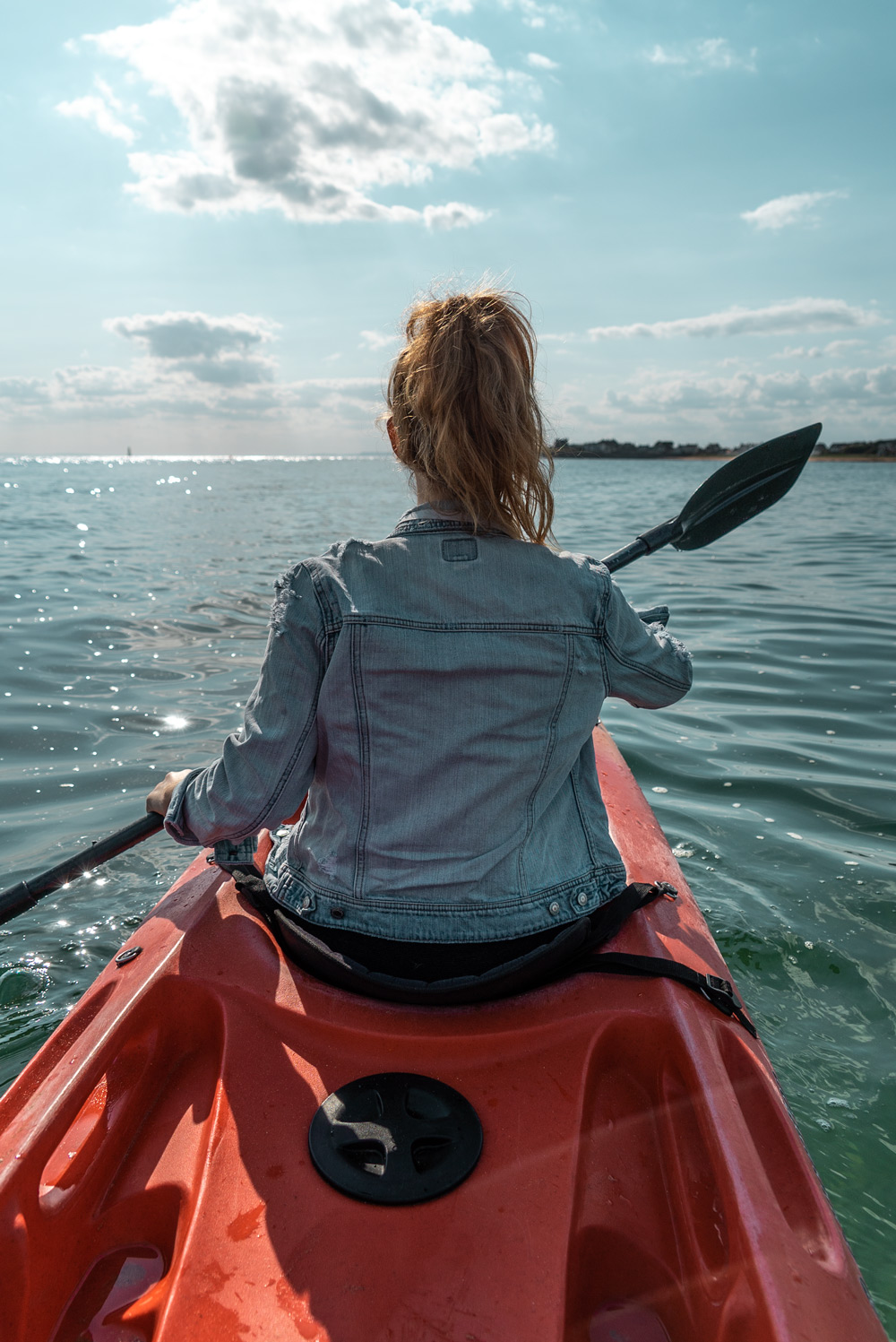 We were a bit beat after all the sun and water sports, so we kept it pretty chill that night and got Indian takeaway to eat in our jammies at our hotel room in St Andrews. Don't worry, we'll spare you the photos from that night!
The next day we were up early and ready for more nature, so we headed to Tentsmuir National Nature Preserve. We loved that you could take a secluded walk through a beautiful forest and then at any point simply walk a few hundred yards over and play on the beach.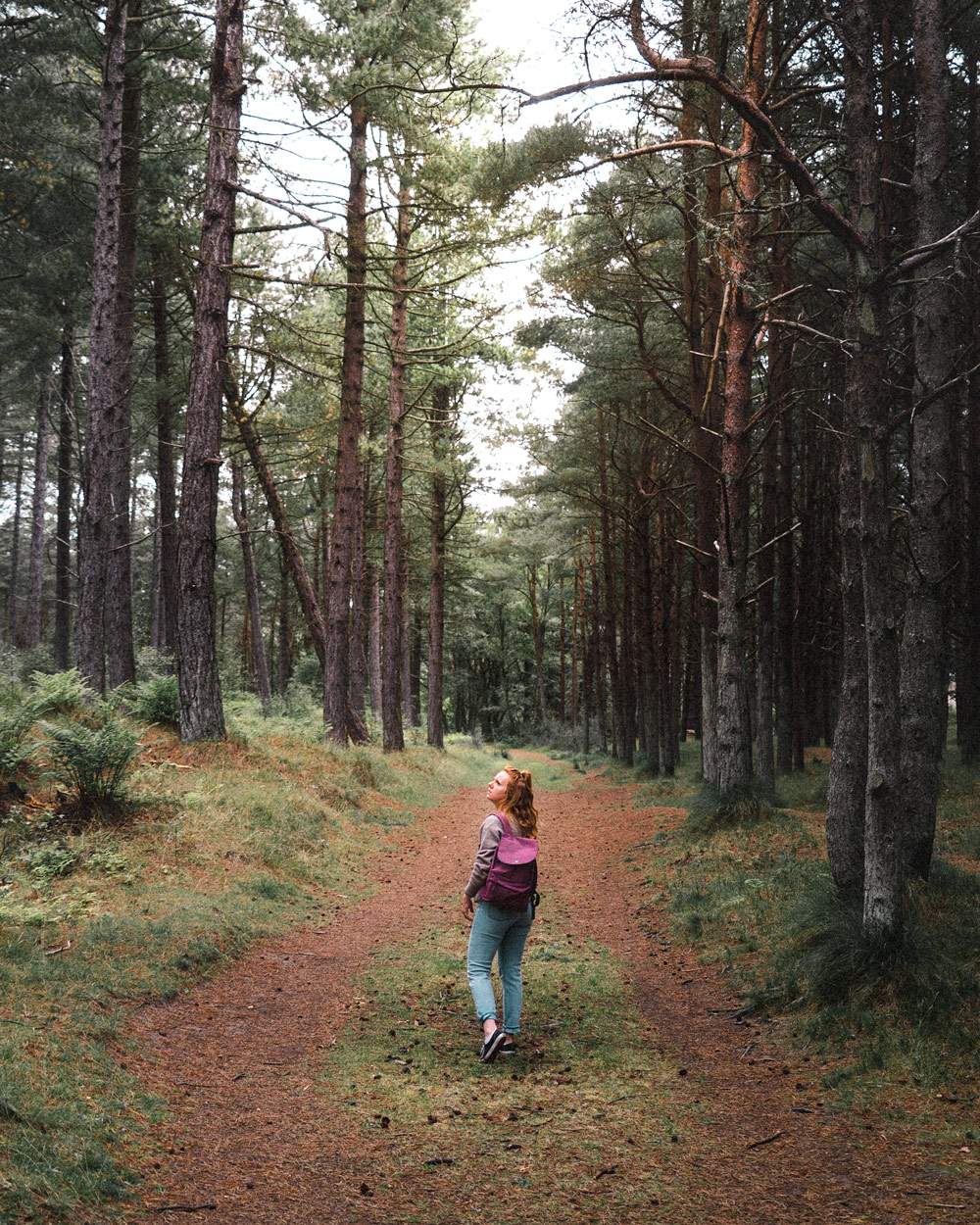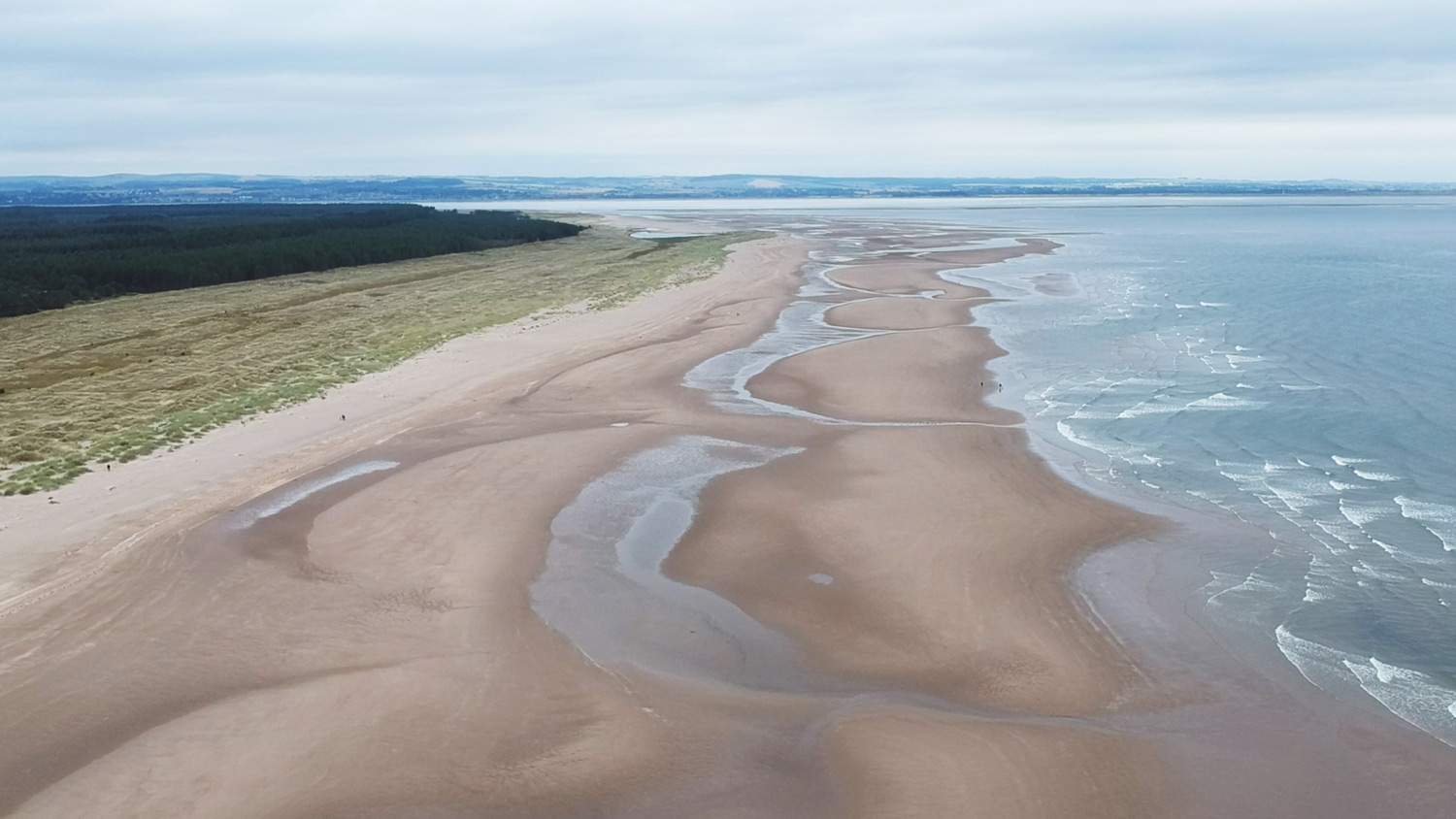 Maybe the best park about the park, however, was The Crepe Shack, located next to the parking lot. You can get both savory and sweet crepes and they'll even cut them in half for you so you and your partner / friends can try a bit of everything! We're still drooling over the lemon cheesecake crepe - I don't think my mouth has ever been so happy!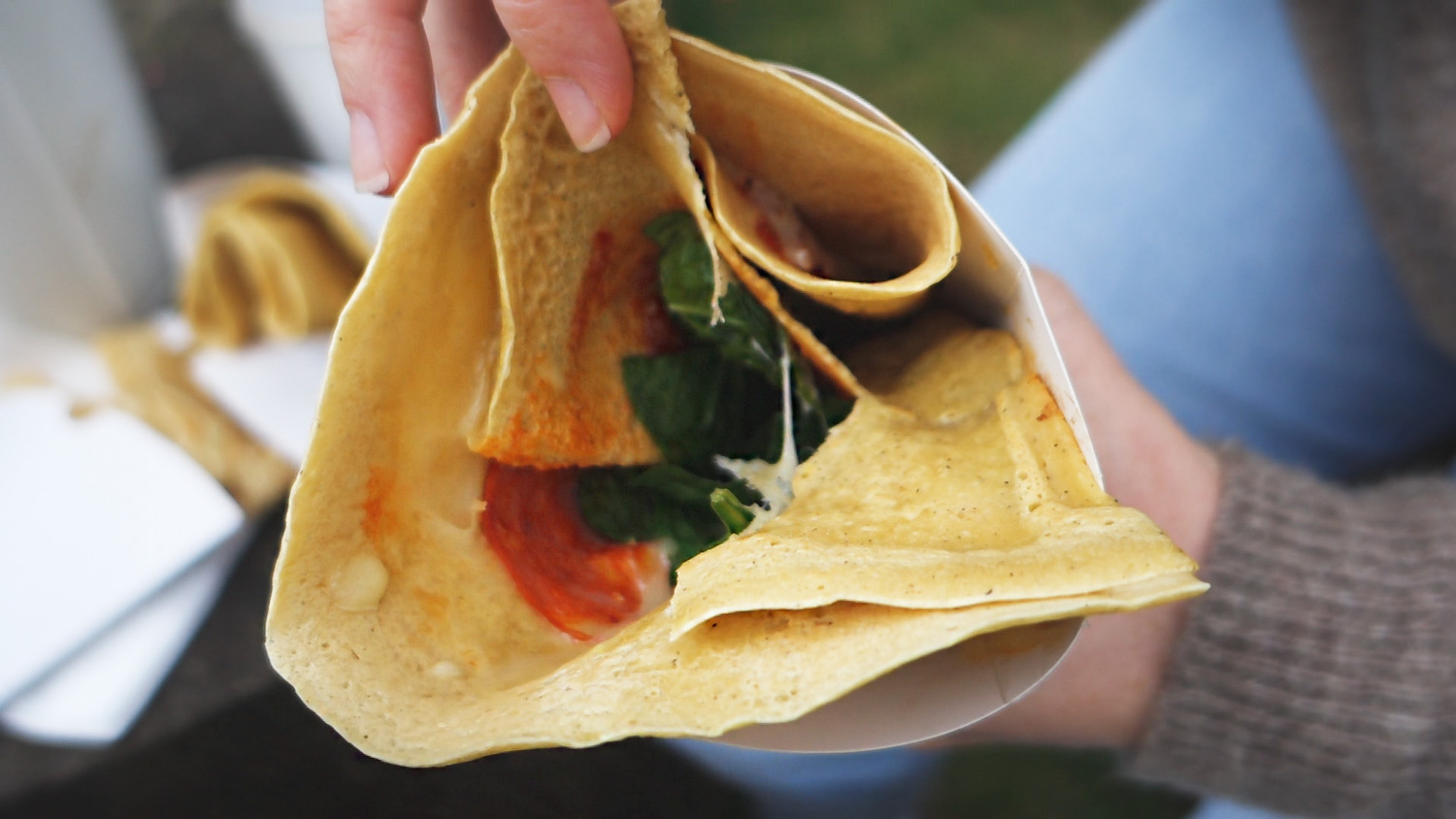 We could have spent all day strolling through the forest and playing at the beach, but we had what would soon become our favorite sport ever to try next.
It might sound crazy at first, but land sailing (also called land yachting) is one of the coolest things we've ever done! You sit in bike-like contraption, but instead of pedals, you use a sail to propel you across the beach. If you like sailing - and/or just going real fast - you have to try it! Even though we didn't catch a very windy day, it was enough for us to be instantly hooked. Plus, the team at Blown Away was a hoot to hang out with!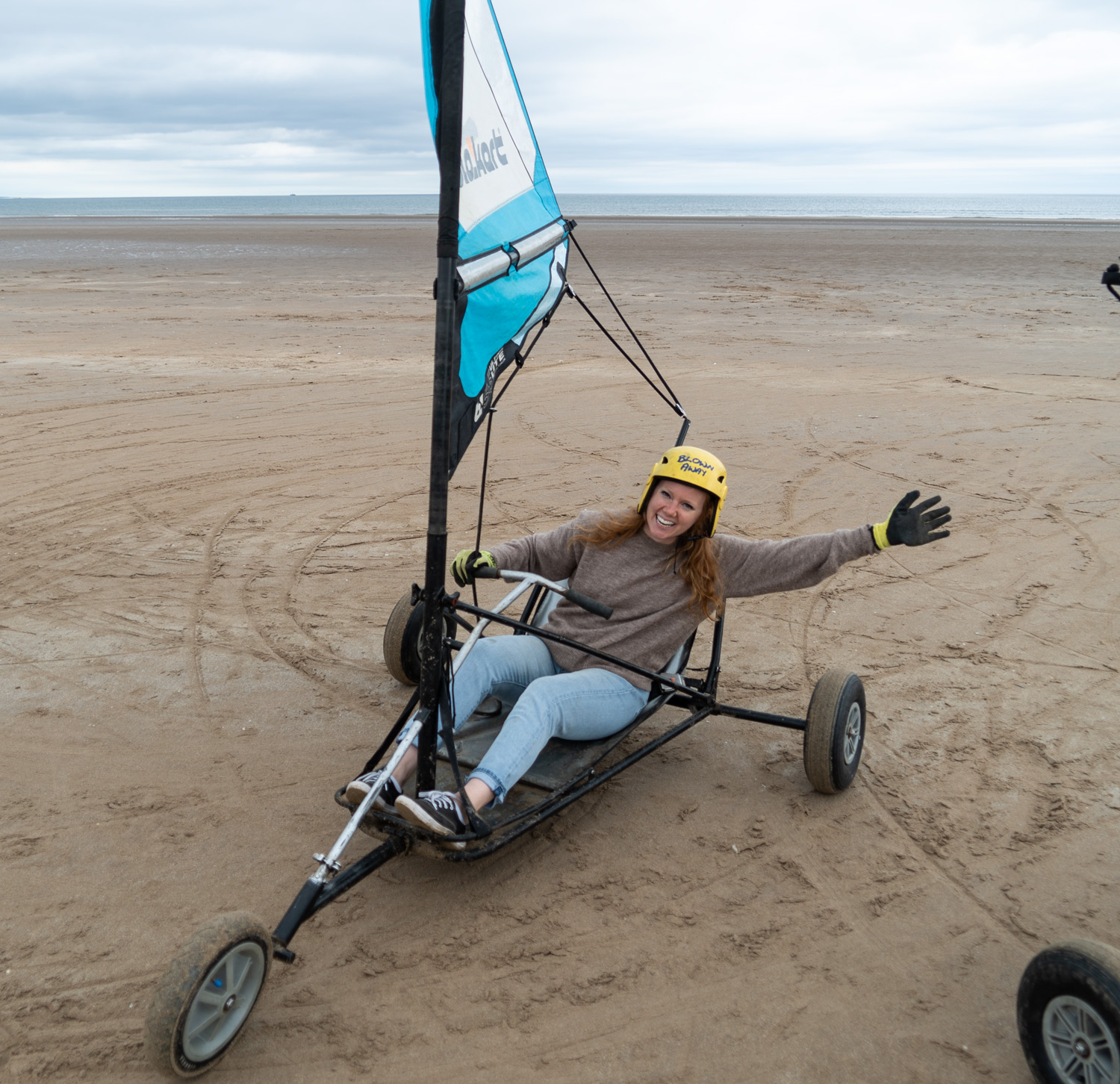 For our final night and meal in Fife, we made our way to Balgrove Larder Steak Barn for another outstanding order of chips (seriously, you Scots have your chip-making down!) and some of the most delicious lamb roast and steak ever!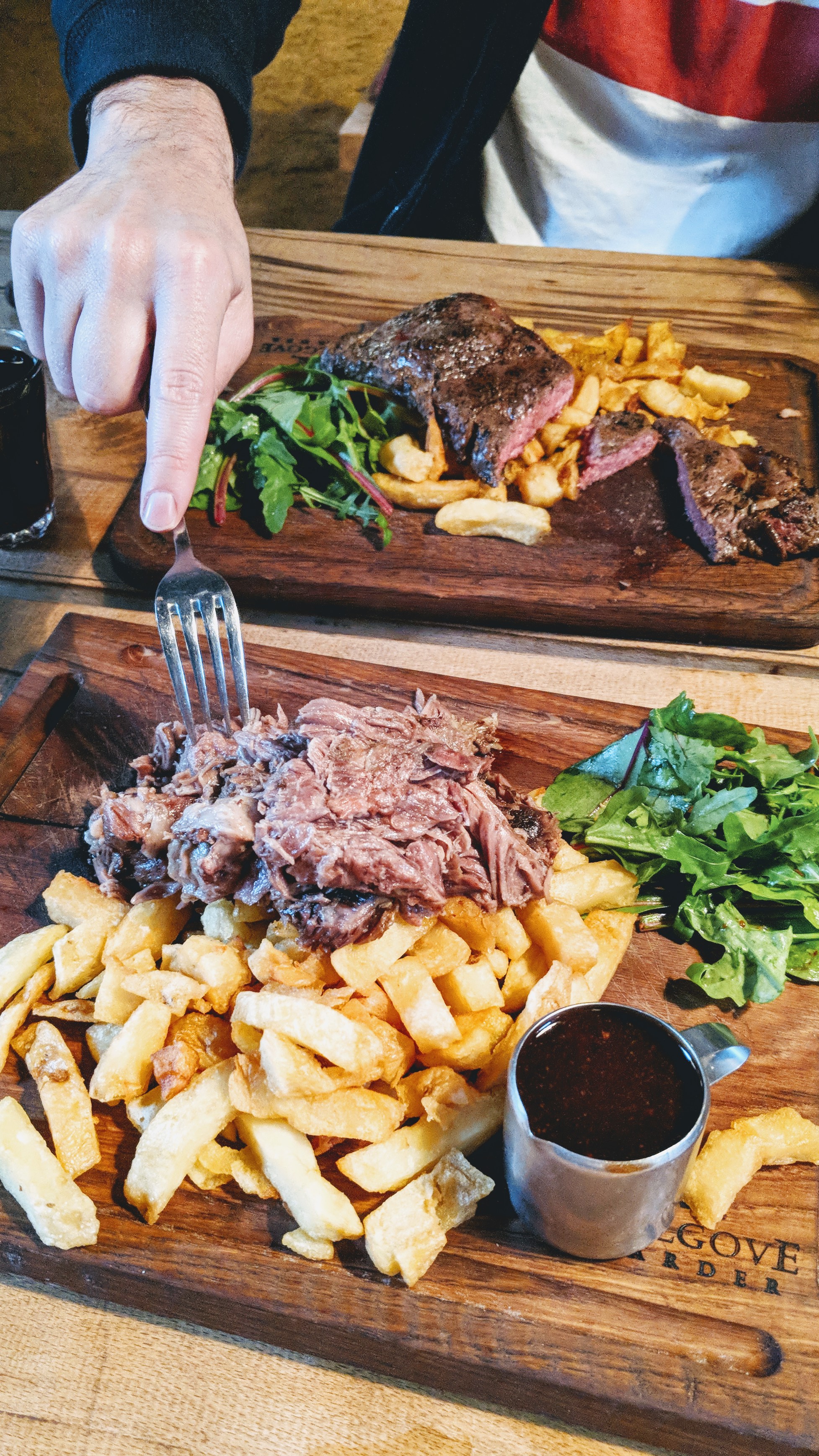 We also made friends with a highland cow outside, which was the best way to end the trip.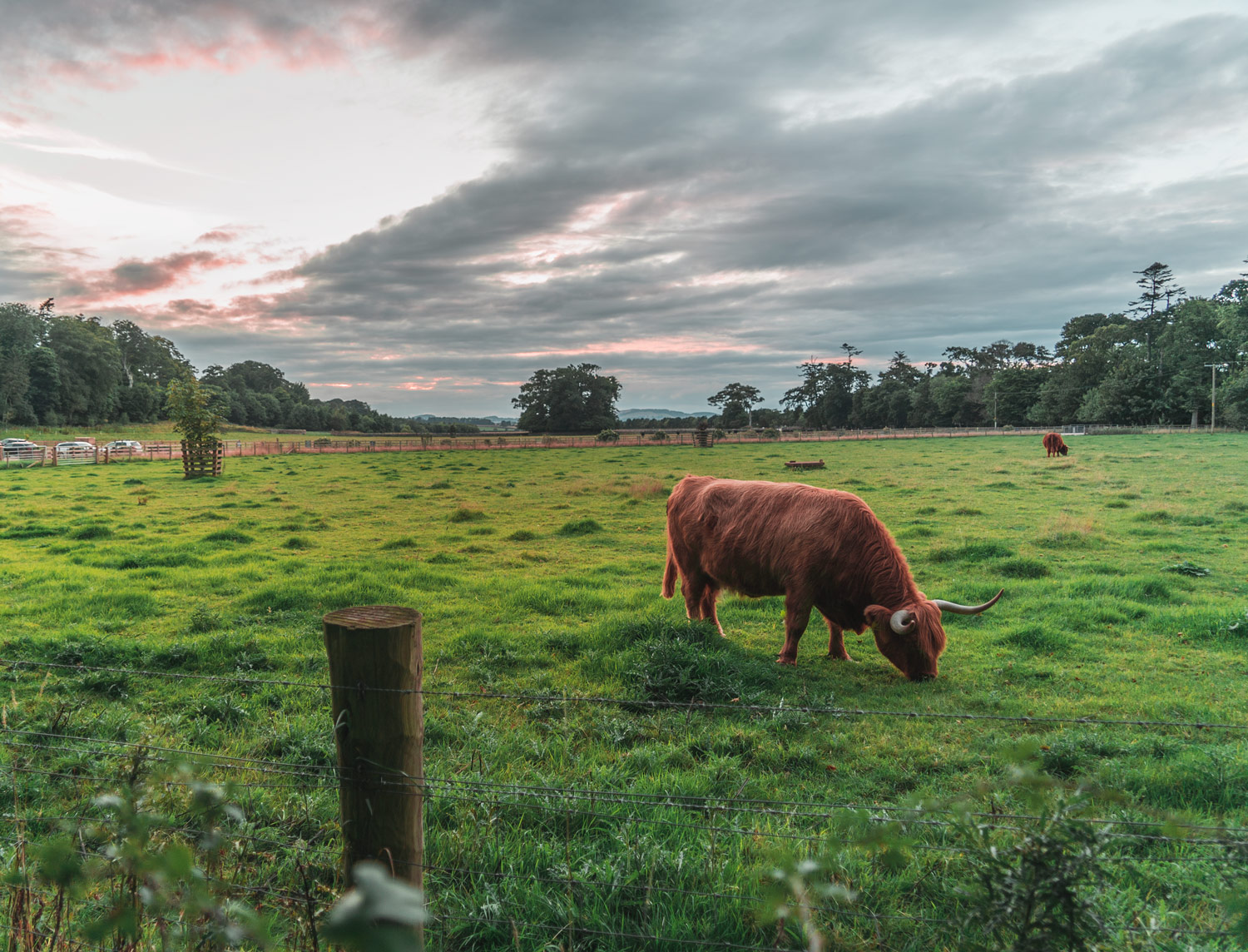 So there you have it, the perfect, long weekend in the magical Kingdom of Fife! Who knew we'd try so many new things and have some of the most delicious meals of our lives in such a little corner of Scotland?!
Fife, we already miss you, but we'll be back to visit soon! :)
--
Watch the full series from our trip to explore and eat your way through Fife with us!
---
This is a paid post in partnership with VisitScotland and Welcome to Fife. All opinions are our own.