Australia is huge. It's the sixth largest country in the world and almost the same size as the lower 48 states in the US. So what do you do when you only have a week or two of vacation time, but want to see as much of the country as possible?
Easy! Book one of Wild Kiwi's Australian tours and see more of the country in 6-14 days than you ever would on your own!
Plus, booking a Wild Kiwi tour means you don't have to do any of the planning. Yep, you read that correctly. You just show up on the first day of your tour and your amazing guide takes care of everything else!
Seriously, they arrange all of the transportation and accommodations for the entire trip and even provide daily breakfast. There's a great balance between organized experiences like hiking in the Blue Mountains, visiting a koala hospital, sailing through the Whitsundays and learning to surf at an overnight surf camp and having free time to explore on your own in the beautiful towns of Byron Bay, Noosa, and Cairns where you can add on excursions like snorkeling and bungee jumping!
Besides hitting pretty much all of the best sights on the eastern coast, you'll get the opportunity to tick huge things off of your bucket list like skydiving, taking a hot air balloon ride and/or snorkeling around the Great Barrier Reef.
If you choose the 14-day Absolute Aussie trip (which we'd highly recommend), you'll end up traveling more than 2800km (1740mi) in 2 weeks - which is a pretty great chunk of the country. And the coolest part? You don't have to take any flights. Instead, you get to experience the Australian landscape via bus, train and sailboat. So you'll be moving and grooving in style with the best views possible!
To give you a little taste of the route, here are some of our favorite stops for our 2 week adventure: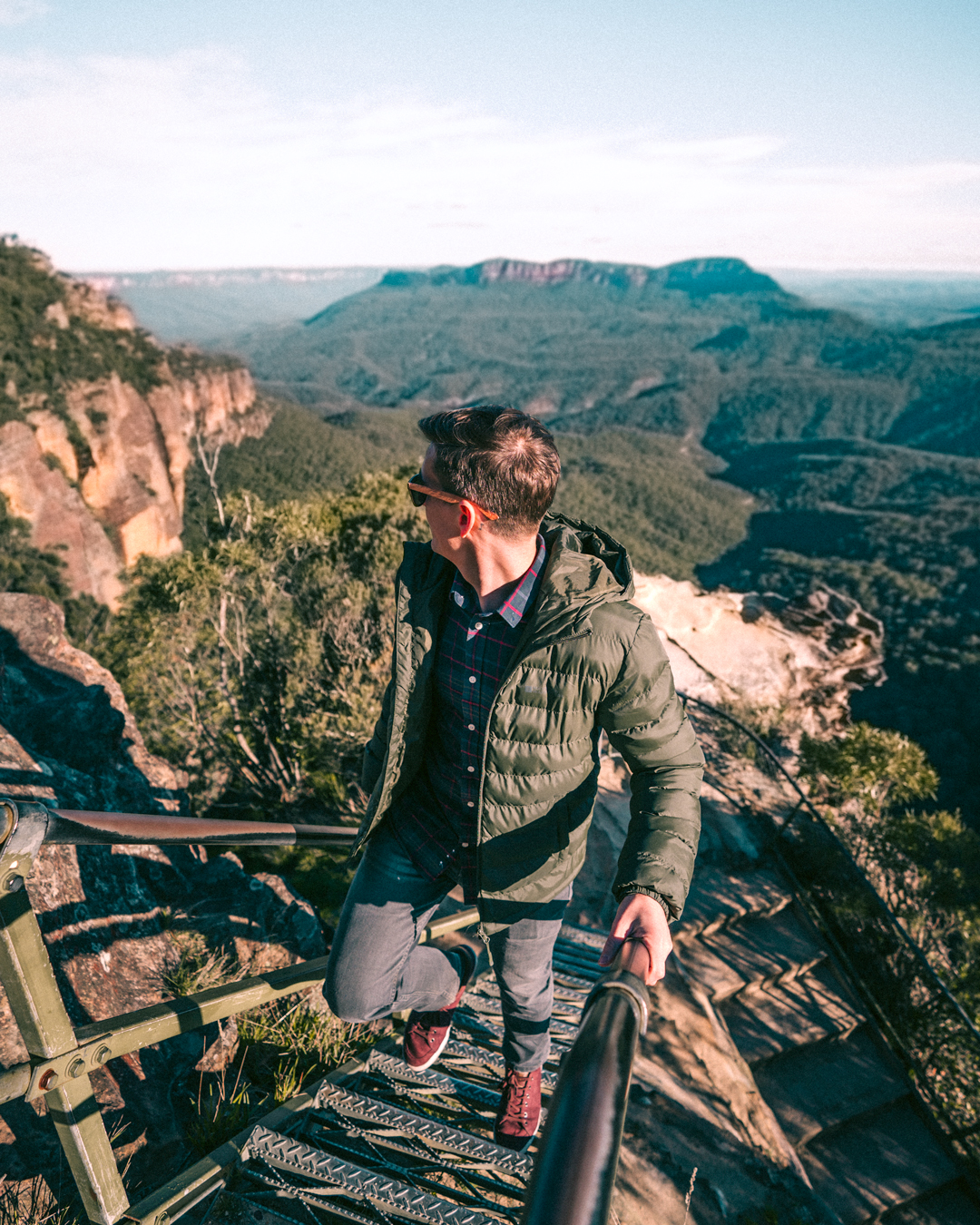 One of the first stops on the trip is to the Blue Mountains just a short drive from Sydney. There were so many trails to explore, views to take in and waterfalls to play in. It was the perfect way to kick off our adventure!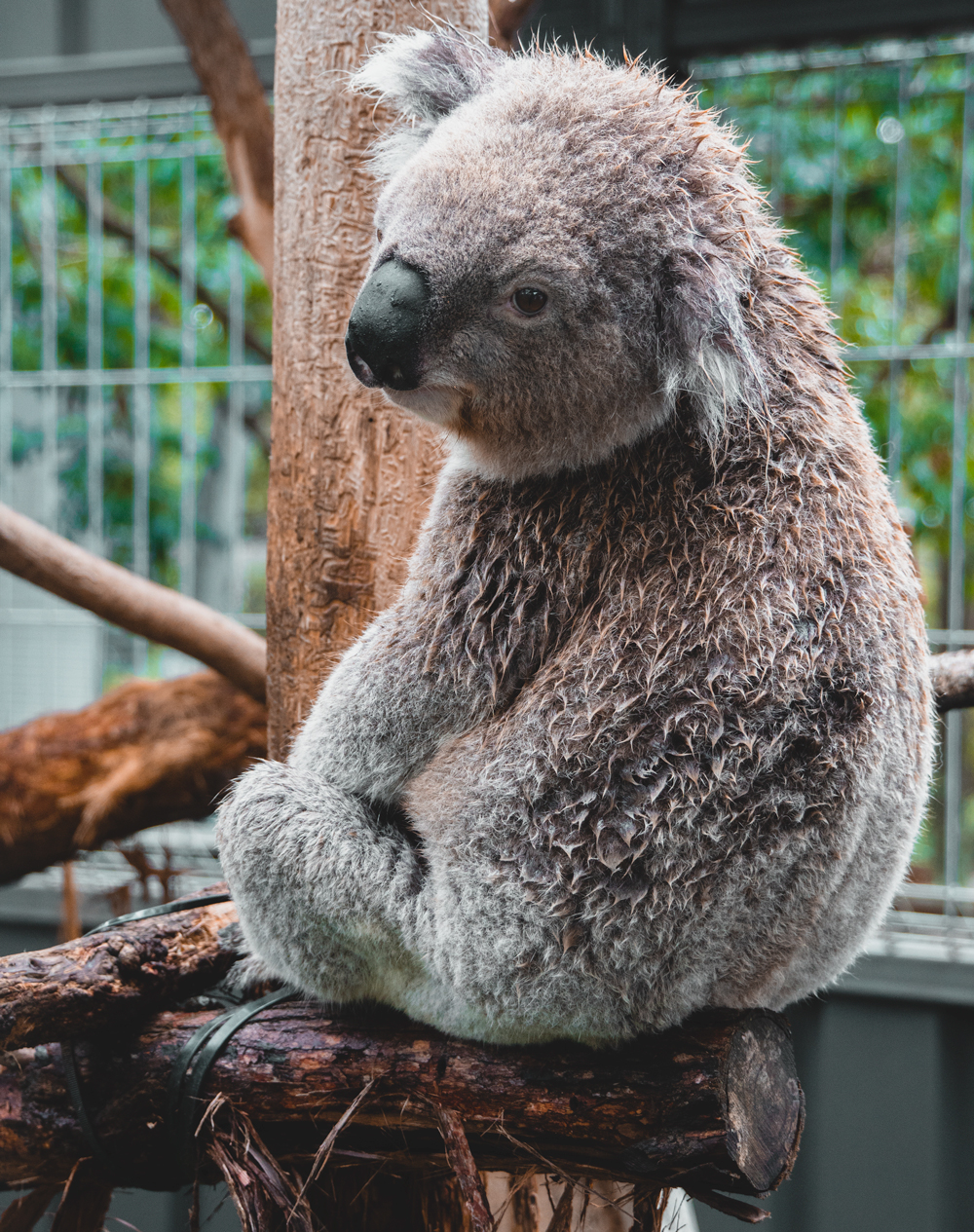 Does it get anymore Australian then getting up close with koalas?! We made a stop at the Koala Hospital in Port Macquarie early in our journey and I think our hearts almost exploded from the cuteness.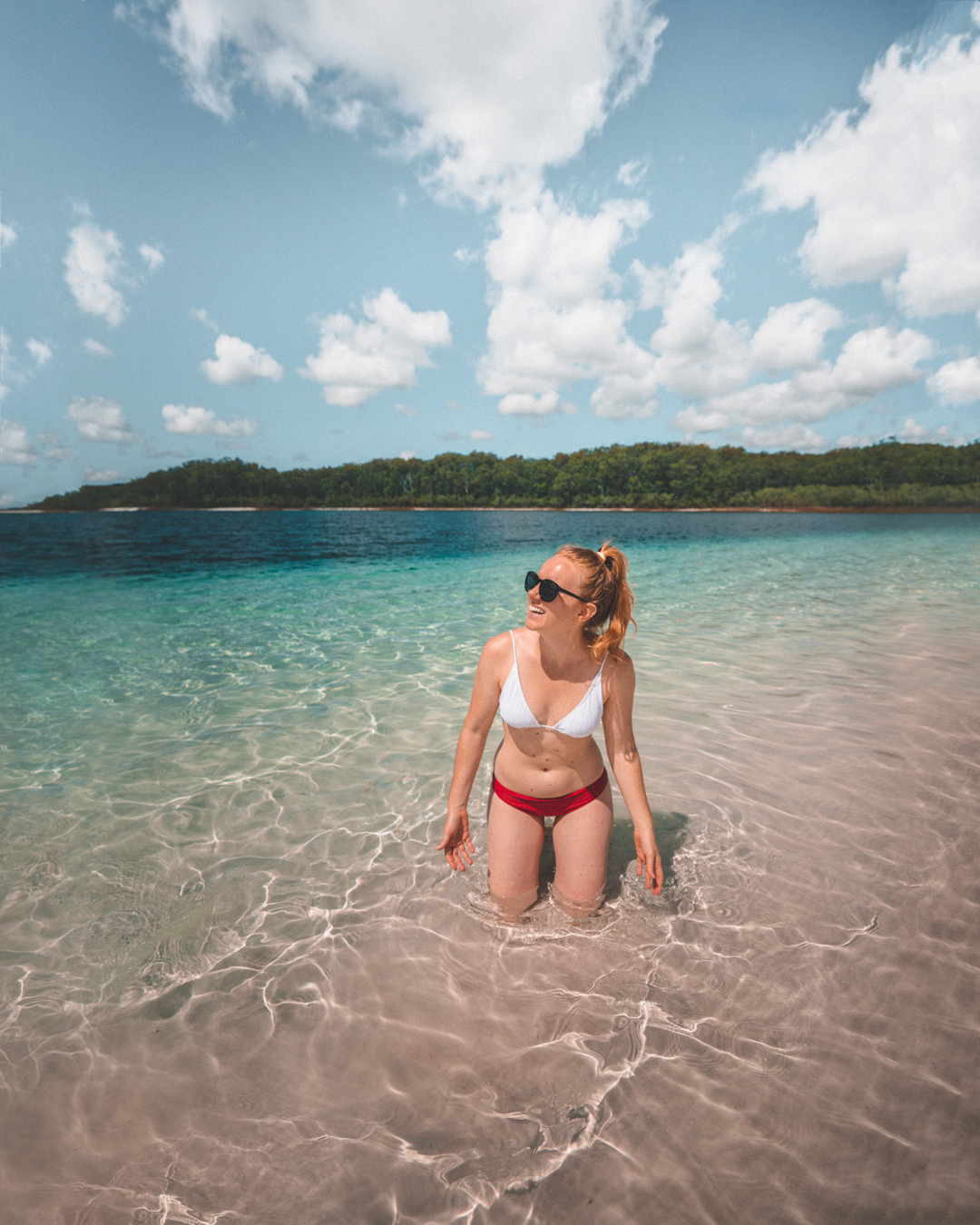 Fraser Island is the largest island in the world made completely of sand. Besides being home to wild dingos and lush rainforests, it also has breathtaking fresh-water lakes like Lake MCKenzie here. The colors were truly amazing to see in person!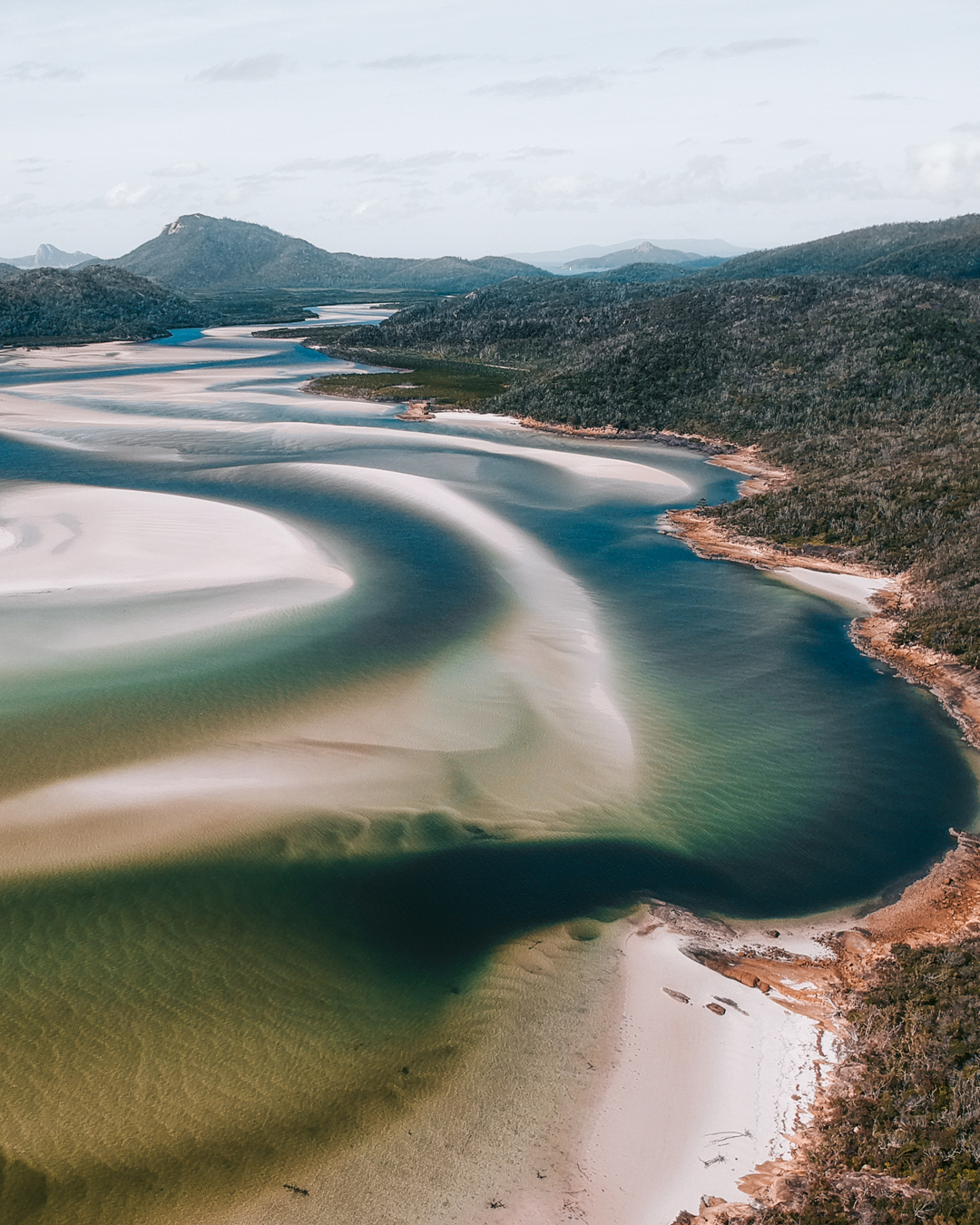 We'd never heard of the Whitsunday Islands before our trip with Wild Kiwi, and now we can't stop telling everyone to visit them! We did an overnight sail through these amazing islands that had the clearest water and whitest sands we've ever seen!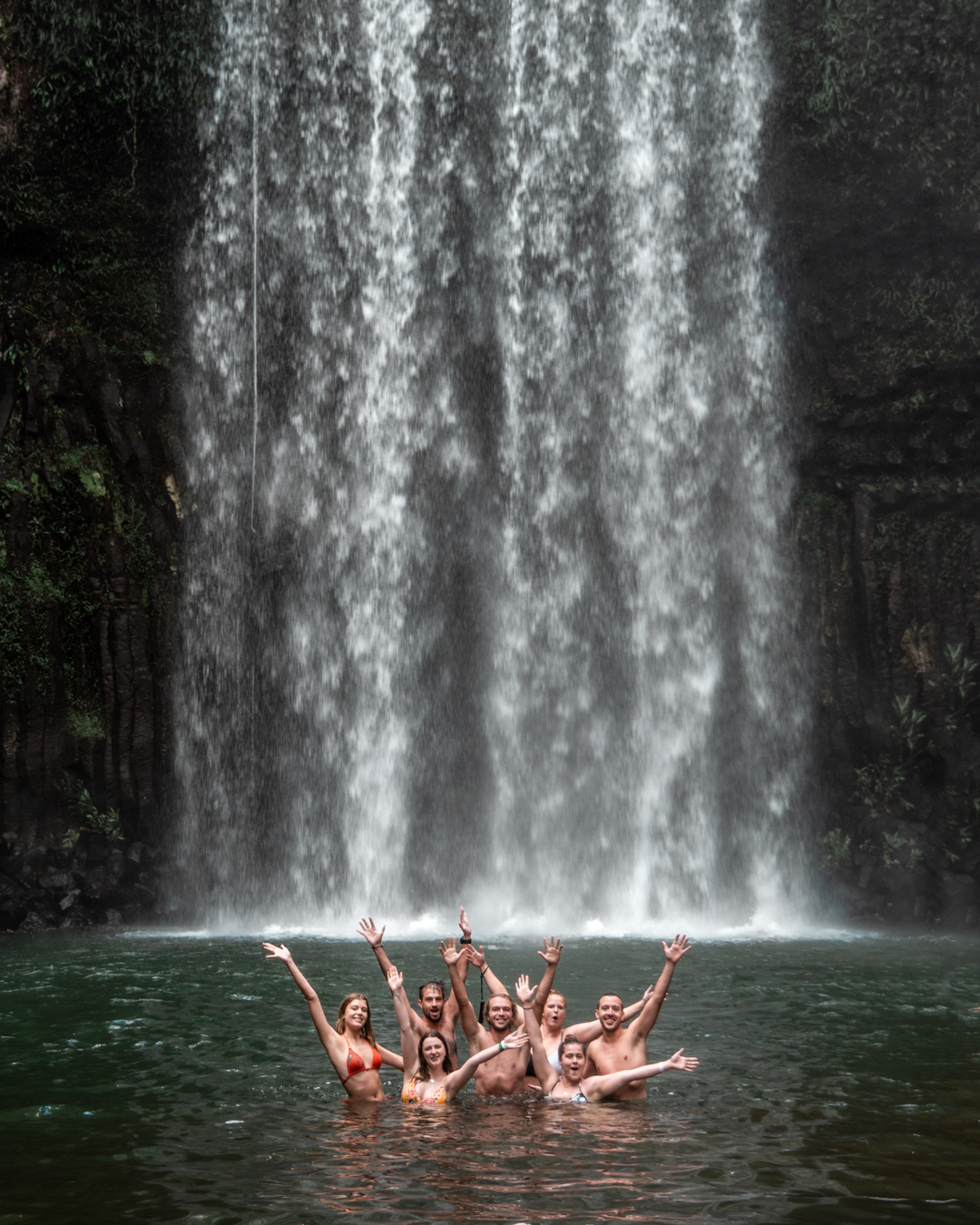 Our final day of the trip, we visited the Atherton Tablelands in North Queensland, just outside of Cairns. After a winding drive up to the top, we were greeted with amazing views like beautiful Millaa Millaa Falls. Here (Also, isn't our Wild Kiwi crew the best? They waded out into the freezing waters for the most epic of photo ops!)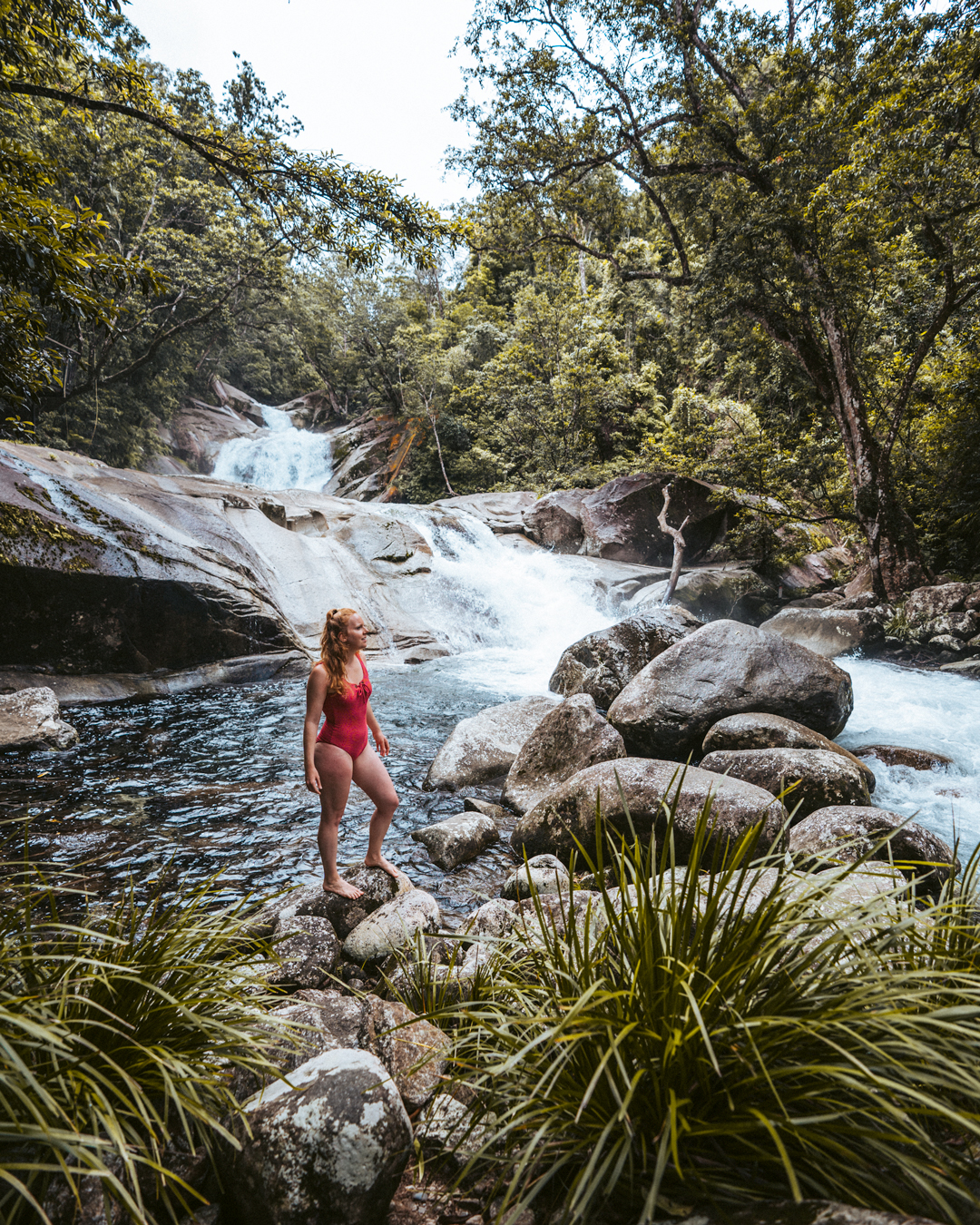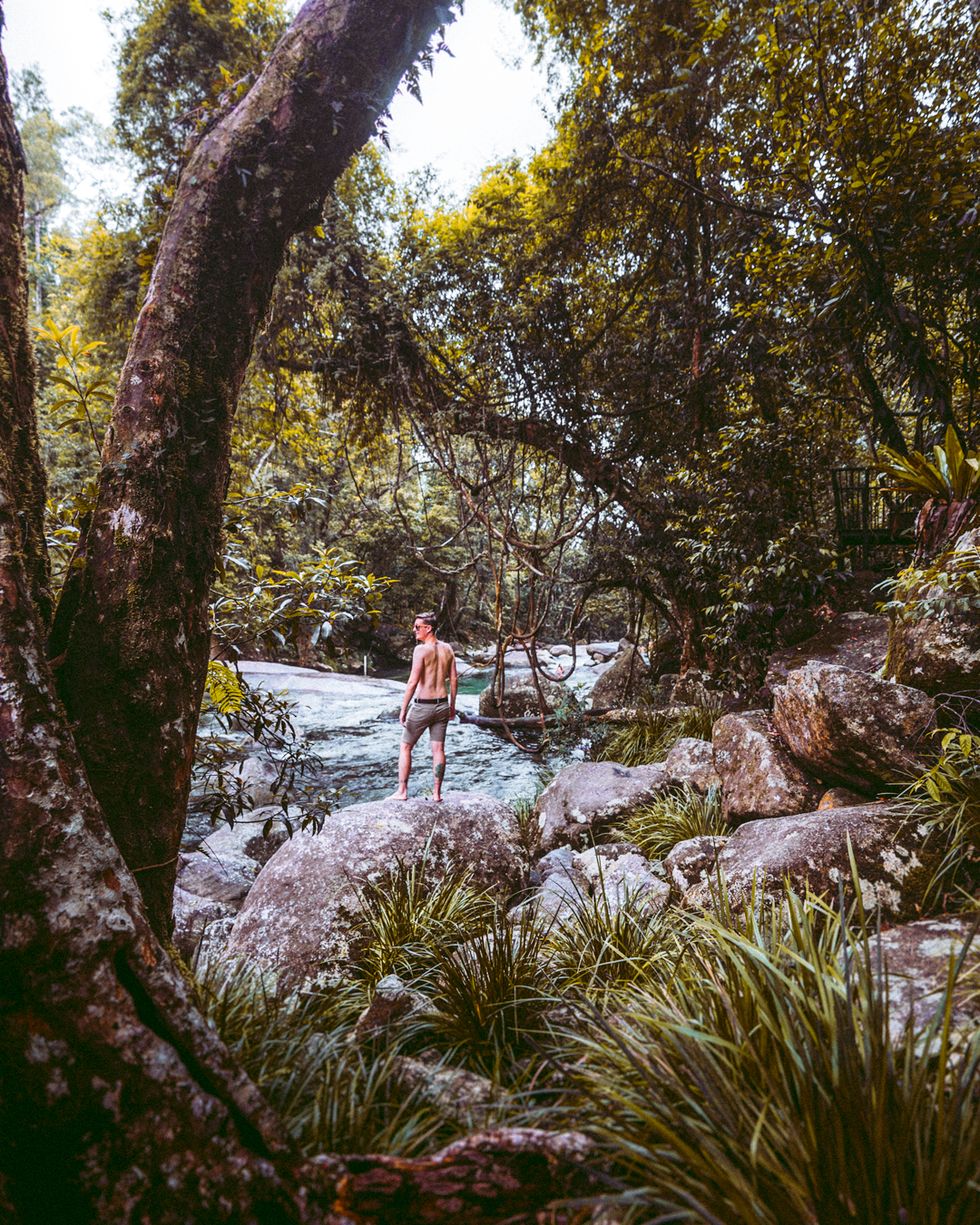 Another stop in the Atherton Tablelands took us to Josephine Falls, deep in the heart of the rainforest. We definitely had a little Jane and Tarzan moment here :)
Whether you're traveling solo or in a couple/group, you'll definitely have a blast with Wild Kiwi. The guides are all locals with so much knowledge of all things Australian and excellent entertainers on your driving portions. They also give you tons of recommendations of yummy restaurants or great sights to check out all along your route. Thanks to all the thought and research put in by the tour guides, the hardest decision you'll make during the entire trip is which delicious restaurant to swing by for dinner.
So if you've always wanted to visit Australia but can't get anyone from back home to commit, or if you and some friends are looking for a fun, social trip without the hassle of having to sort out all the details for the group, Wild Kiwi is the adventure for you!
---
Check out our entire travel series with Wild Kiwi and travel along on our Absolute Aussie adventure:
---
Huge thank you to Wild Kiwi for inviting us along on their Absolute Aussie adventure!
This is a sponsored post for Wild Kiwi, but all opinions are my own.